Guest Conductor Keith Kelly - Biography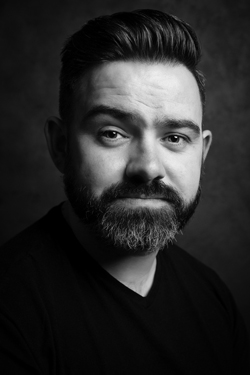 Keith has been actively involved in community bands and ensembles around Ireland for over 20 years. Having studied clarinet and saxophone in Dublin's Artane Band, Keith joined the Irish Defence Forces Band in 2004 where he served as principal clarinettist of the Band of the Western Command for over 10 years and featured as a clarinet and saxophone soloist on many occasions. During this time, Keith was actively involved within Irish community banding. As a conductor and administrator, Keith assisted in the founding of successful Irish concert bands such as the Clara Town Band and Midlands Wind Ensemble, the former of which would go on to win national awards at the IABCB (Irish Association of Brass and Concert Band) and South of Ireland Band Championships.
Keith served as the General Manager of the Artane Band and School of Music from 2014 -2017, where he oversaw the implementation of a major three-year strategic plan, the 1.6 million redevelopment and extension of the school, the formation of a new 100-strong choral society, and the development of ongoing partnerships with major international bodies such as Drum Corps International and Notre Dame University.
In 2014, Keith spearheaded a team of passionate music educators and performers to found the Irish Symphonic Wind Orchestra, an ensemble of almost 100 performers from throughout Ireland. This ensemble was formed to promote the highest quality of wind band performance and repertoire, and after only three years has worked with international icons such as Johan de Meij, Philip Sparke, and Mark Heron as well as being invited to perform at the WASBE International convention in the Netherlands in 2017. Keith currently serves as Vice-Chair of this national ensemble.
Keith now works as a consultant and advisor to many arts organisations through his company Kelly Arts and Events, assisting individuals, organisations, and ensembles from around the world to plan tours and events, as well as planning for their future. He's also the Director of the Celtic Band Festival which welcomes marching and concert bands from around the world each year to Ireland.
In September 2018, Keith was asked to establish a new youth band programme in his community of Ballinasloe, Galway. His children Ryan (8), and Faye (6) were his first new band recruits!!
Since COVID - Keith has created and designed - The Global Bandroom Podcast for and about banding worldwide.