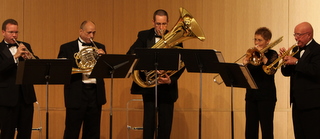 Ensembles / Performance Groups

The West Michigan Concert WINDS supports various ensembles that may be engaged to play at your event. These groups vary in size and range of instruments.
Make a Request for Your Special Event

if you have an upcoming special event and would like to have live music, please fill out the request form and tell us about your needs.
Contact Us
Let us know about your upcoming event and music needs.