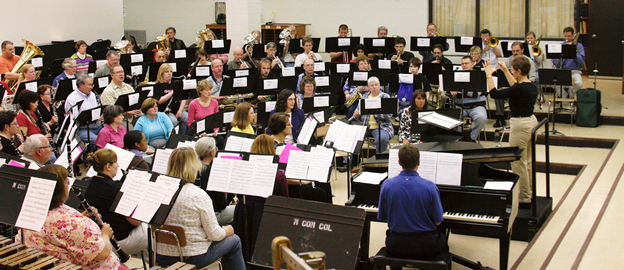 New Members are Always Welcome
If you play a band instrument, we would love to hear from you! The WINDS is a valuable resource for those that play a wind or percussion instrument and are looking for an outlet for their skills.
About the Band
The West Michigan Concert WINDS seats approximately 80 players during our regular season that runs from September through the middle of May. We may limit our roster to maintain musical balance.
We sometimes need help in the various sections. Please text or call Gail Brechting or visit the Muskegon Community College band room on Thursday evening between 6:00 and 9:30 p.m.