WMCW Endowment Fund
In January, 2006, the West Michigan Concert WINDS Endowment Fund was established with the Community Foundation for Muskegon County.
Benefits of an Endowment Fund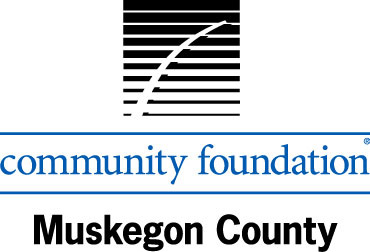 By participating in an Organization Endowment Fund, a legacy will be created for the West Michigan Concert Winds; the community; and future members. The fund will provide an ongoing source of income to support the WINDS mission, while donors enjoy maximum income tax reduction for their gifts to the fund.
How can I help?
If you wish to provide support to the WINDS by contributing to this Organizational Fund, please either contact the Winds or Donate Online. Thank you!
Donate Online
You can also donate on-line. Please select:
West Michigan Concert Winds Endownment
Platinum $1000
Allen & Sandy Beck
Frank & Gail Brechting III
Mike & Joanna Buboltz
Mr. & Mrs. Robert A. Buboltz
Mr. & Mrs. Arthur Cisler
Mr. John C. Highhill
Brian & Gay Landstrom
Mr. & Mrs. Norris L. Mead
Mr. & Mrs. Howard Meade
Gold $500-$999
JoAnn & Steve Arcand
Mr. & Mrs. James Baker
Ms. Teresa Dunn
Mr. & Mrs. John Fuller
Thomas and Diane Jones
Dr. Tom Kelso
Ruth Kroeze
Mr. & Mrs. H. Andrew Loree
Karen H. Larnard
Gwen Luke
Brian & Karen Obits
Al & Michele O. Wheeler
Silver $250-499
Mr. Frank J. Brechting
Eleanor Brownell
Mr. & Mrs. Daniel Horton
James and Elizabeth Johnson
Mr. & Mrs. Larry L. McLaughlin
Mr. & Mrs. Thomas C. Peeples
Ms. Kimberly B. Reynolds
Mr. & Mrs. Charles and Rosalie Somers
Mr. & Mrs. Richard E. Tindall
Liz Traska
Benefactor $100-249
Harry and Lori Arthur
Ms. Emily S. Cook
Ken and Theresa Kloet
Mr. & Mrs. Thomas H. Heiner
Mr. Paul H. Hostetter
Grand River Valley -Needlepoint Guild
Mrs. William Hornbeck
Mr. & Mrs. Daniel Lavin
Norman & Linda Mysen
Martin P. O'Toole
Bill and Ericka Paulson
Ms. Ellen Porter
Hugh and Linda Rae
Mr. & Mrs. Kurt Rose
Charlotte Soule
Ted & Phyllis Sirotko
Ms. Lois C. Stevens
Mr. Randall Turgeon
Jan VanDeusen
Ms. Paula Whisman
Mr. & Mrs. J.R. Whitby
Marguerite Winter

Contributor (under $100)
Anita Benes and Jim Hilton
Anita L. Benes
Dawn Briegel
Susan & Bob Chapla
Rodnew and Sherri Fraser
Martha Giacobassi
Pat & Doug Horsfall
Graham and Dawn Howe
Sarah R. Larnard
Anita Lauterberg
Mrs. A. E. Leder
Ms. Kathryn Neuman
Linda Noble
Patrick and Junie Parrish
John and LuAnn Place
Maarjo Prinzing
Mary Rasemussen
Paul Reeths
Barb Reynolds
Tom and Susan Schmidt
Charles & Rosalie Somers
Michele Wheeler
Mary Jane Wiegmick
Robert and Leona Winchester
Chester and Marjorie Zbojniewicz
*updated January 2023